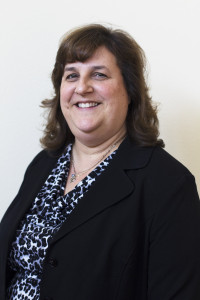 FOUNDING DIRECTOR
Michele is a creative and experienced researcher and marketer with particular expertise in advertising development and consumer engagement.  Prior to forming Vision Strategy and Insights, Michele served on the management team at New American Dimensions, with specific responsibility for qualitative research design, implementation and analysis.  She also managed her own multicultural marketing and consulting firm, Visión Publicidad, specializing in consumer insights, strategic planning and creative development, particularly in the areas of civic engagement, issue advocacy and cause-related marketing.   She is a skilled writer and moderator in both Spanish and English.
Michele also brings a wealth of experience in the Spanish-language television industry, having led the consumer marketing and promotions efforts for both Univision and Telemundo stations.  In this capacity, she won three Emmy awards and helped deliver the highest news ratings in the Los Angeles market, regardless of language.
She holds an undergraduate degree in Spanish from Scripps College and a Masters degree in International Business from the Thunderbird School of Global Management. She currently resides in Los Angeles with her husband and two daughters.
Specialties:
Strategic Consulting
Creative Development and Assessment
Media Research
Intercept Studies
Hispanic Segment (all acculturation levels)
Data Analysis and Report Writing
Words to live by:
"The more that you read, the more things you will know. The more that you learn, the more places you'll go." – Dr. Seuss
"I find it much more interesting to talk with people who think the opposite of what I think, than with people that think the same as myself."  – Salvador Dalí
"If I could give you one thought, it would be to lift someone up. Lift a stranger up–lift her up. I would ask you, mother and father, brother and sister, lovers, mother and daughter, father and son, lift someone. The very idea of lifting someone up will lift you, as well."  – Maya Angelou
"The world exists on three things: truth, justice, and peace." – Hebrew proverb
Books of Inspiration:
Big Business Blunders: Mistakes in Multinational Marketing  – David Ricks
The Color of Water – James McBride
The Death of Artemio Cruz – Carlos Fuentes
The Phantom Tollbooth – Norton Juster
Outside of VSI:
Dedicated scrapbooker
Avid reader and founding member of the "All Girls Book Club", established 1996
Proud dachshund owner
Helicopter mom to two teenage daughters