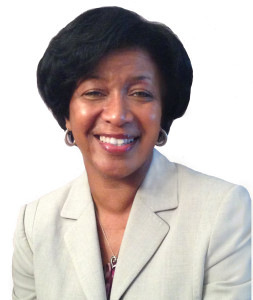 FOUNDING DIRECTOR
With over 20 years of marketing, consulting, market research and business management experiences, Brenda is uniquely qualified to provide her clients superior data driven strategic consulting services.
Prior to forming Vision Strategy and Insights, Brenda founded and managed The Quan Market Research – a marketing consulting company offering marketing management, research and consulting services across various industries. In an earlier life, Brenda managed world-class brands for Campbell Soup Company and The Coca-Cola Company as a brand manager.  Prior to her tenure in brand management, Brenda worked as a Management Consultant for Bain & Company
Brenda earned a Bachelor of Science degree from Florida A&M University; holds a Master of Business Administration from the Wharton School of Business at the University of Pennsylvania (with emphasis in marketing and finance); and, holds a Master of Arts from the School of Advanced International Studies at The Johns Hopkins University (with emphasis in international relations and international economics).  Brenda has also earned a Master Moderator designation by coupling her wealth of qualitative research experience with her advanced coursework at the RIVA Institute.
Brenda resides in Baltimore, Maryland with her two daughters.
Specialties:
Strategic Planning
New Products
Advertising Development and Assessment
Brand Optimization
Concept Testing and Optimization
Qualitative Research
African American Segment
Senior Segment
Words to live by:
"Both tears and sweat are salty, but they render a different result. Tears will get you sympathy; sweat will get you change." Jesse Jackson
"If a man empties his purse into his head, no man can take it away from him. An investment in knowledge always pays the best interest." Ben Franklin
"Hey, I don't have all the answers. In life, to be honest, I've failed as much as I've succeeded. But I love my wife. I love my life. And I wish you, my kind of success." The character Dickey Fox in the movie Jerry McGuire
Books of Inspiration:
"Age Wave – The Challenges and Opportunities of an Aging America" – Ken Dychtwald and Joe Flower
"Why Are All the Black Kids Sitting Together in the Cafeteria? And Other Conversations About Race" – Beverly Daniel Tatum
The movie Jerry McGuire…speaks to integrity, the importance of family and purposeful inspiration
Outside of VSI:
Adventure through domestic and international travel with special emphasis on places "off the beaten path"
Basking in the time that I spend with the loves of my life , my daughters Gabriella and Dominique
Snow skiing and beach time